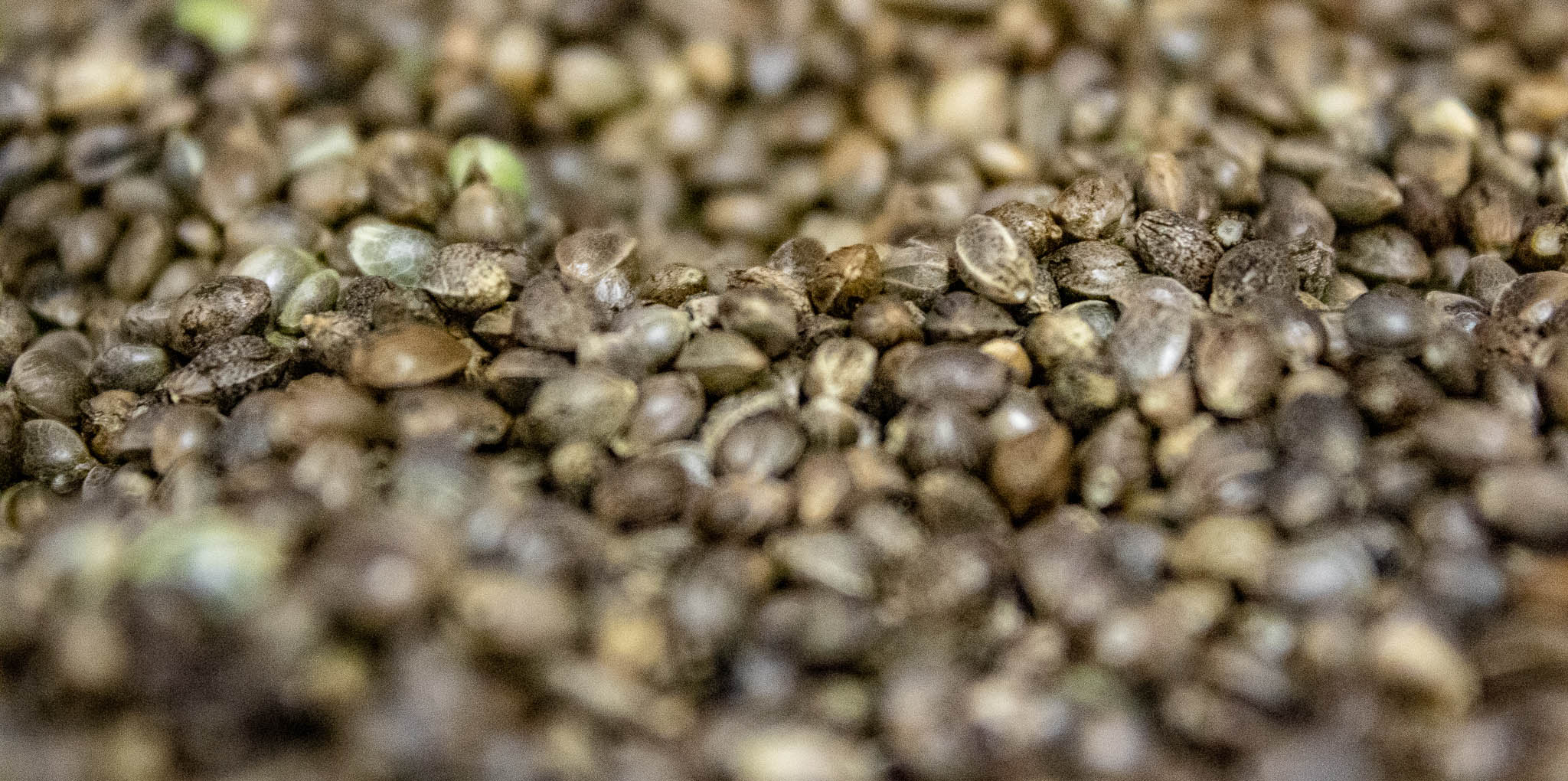 Genetically Superior Hemp Seeds and Starts
iHEMPx exclusively produces and sells the industry leading genetics of High Grade Hemp Seed.  Our partners at High Grade are committed to cultivating top-performing CBD hemp strains with proven compliance, high feminization and germination rates, and high cannabinoid levels designed for maximum CBD yield.  Combined with the field-to-shelf supply chain support of iHEMPx, High Grade strains are proven winners for our customers year after year.
Berry Blossom
A combination of Cherry Kandahar S1 and Chardonnay, Berry Blossom delivers 13% CBD with proven compliance levels of .2-.3% THC.  Berry Blossom is at peak potency in early October outdoors and is floral smothered in exotic overtones of candied raspberries and acai berries.
Merlot
A power combination of our classics Cherry Wine and Berry Blossom, Merlot delivers 12-20% CBD with potency at 6-8 weeks indoors.  Merlot provides a sharp and robust frame of freshly opened tennis balls and orange peel underscored with tones of chocolate and cherries jubilee.
Cherry Wine
A time tested classic, Cherry Wine combines genetics of The Wife and Charlotte's Cherries.  Expect a complex cherry floral frame layered with pine skunk undertones.  Reaching potency at 9 weeks indoors and mid-October outdoors, Cherry Wine delivers 15-25% CBD.
Red Bordeaux
A combination of our Chardonnay and Berry Blossom strains, Red Bordeaux delivers 15-19% CBD with non detectable (<.3%) levels of THC.  Peak potency at 8 weeks indoors. Red Bordeaux provides heavy notes of cheese and skunk complimented by cherry undertones.
Trophy Wife
A top shelf strain, Trophy Wife genetics combine Wife S1 and Cherry Wine.  Heavy notes of cheese and skunk complimented by cherry undertones hit their peak potency at 8 weeks indoors. and early to mid-October outdoors.  With non-detectable THC (<.3%), Trophy Wife delivers 15-19% CBD.
Chardonnay
Chardonnay genetics combine Black Rose and Cherry Wine.  Chardonnay delivers 12-15% CBD with non-detectable THC levels (<.3%).  Reaching full potency at 7-8 weeks indoors, expect piercing overtones of fresh strawberry rhubarb jam and candied raspberries.