The minimum allowed quantity for Auto Flower Seeds is 10000 (you currently have 0 in your cart).
Genetics: Cherry Wine x Berry Blossom
Germination Rate: 95%+
Feminization Rate: 99.9%+
Potency: Request a COA
Difficulty: Vigorous Grow
Resilience: High
Harvest: Mid-Late Season
Terpenes: Myrcene, Caryophyllene & Bisabolol
Terpene Profile: Enjoy a sharp and robust frame of freshly opened tennis balls and orange peel underscored with rich tones of chocolate and cherries jubilee.
Minimum Order Quantity (MOQ): 1,000 seeds
Please contact us with any questions or to discuss placing a larger order at Sales@ihempx.com or 877-Farm-Hemp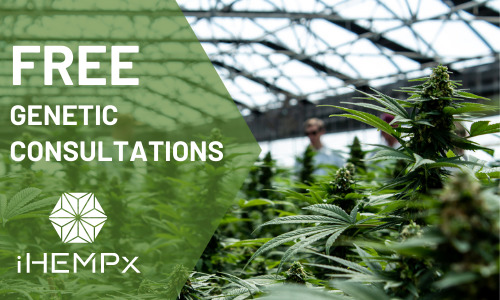 Looking for something else?
We offer FREE genetic consultations to help farmers and researchers select the best cultivars available for top performance under different growing methods and environments. 
Contact us today to inquire about finding the right CBD genetics.